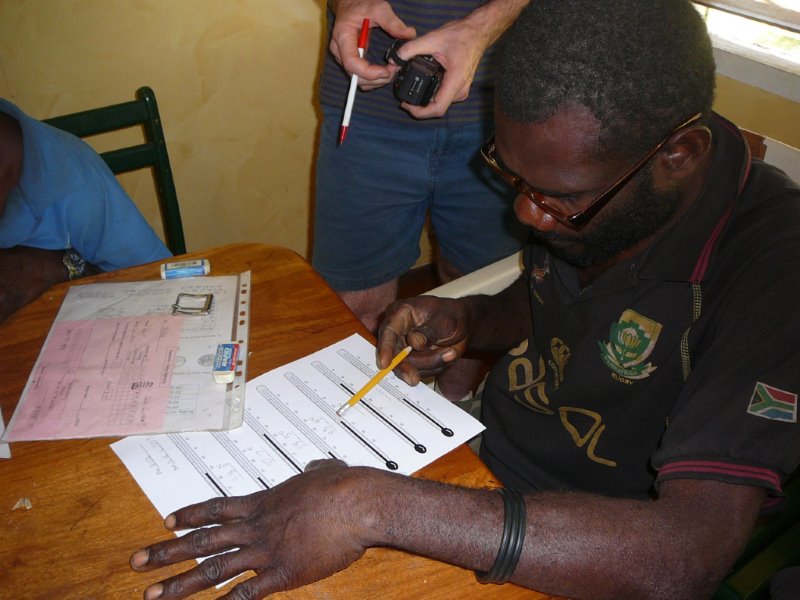 Solomon Islands Eyeglass Assist project
The latest from Paul and Frances Tudor-Stack on their mission in the Solomon Islands with donated On the Nose reading glasses.
Hi Everyone, We visit the Late wharf markets and receive a great welcoming committee on Monkey Fist from Levaka on Vanikoro. We Leave Ontong Java and run a clinic at Kia (Santa Isabel) where new glasses and a local library prove a great match.
We continue on our way north west to the Shortland Islands. For the record, we've fitted and supplied over 6,500 pairs of glasses now.
For the latest update for our Solomon Islands Project go to www.sailblogs.com/member/monkeyfist.