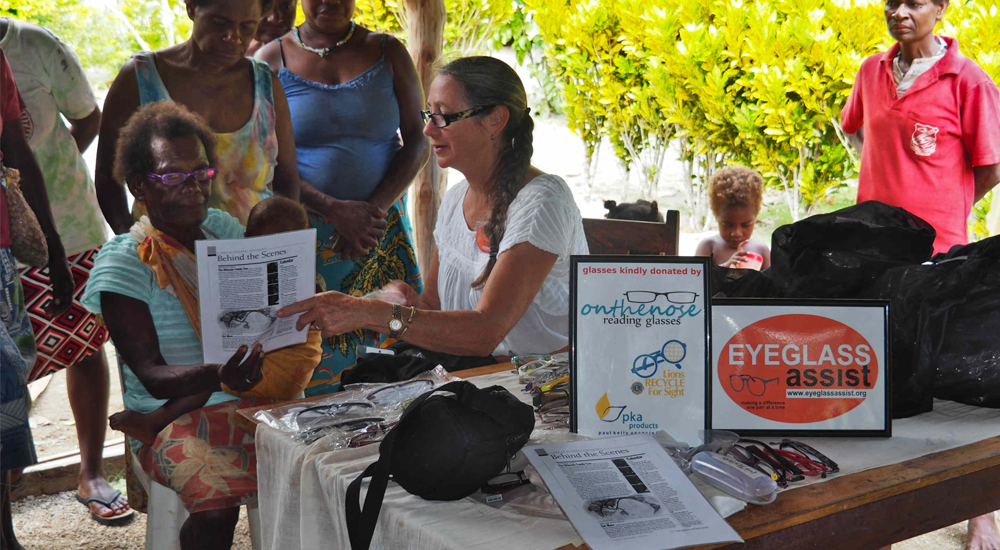 Solomon Islands Project Eyeglass Assist On the Nose
A short while ago we were approached by the principals of Eyeglass Assist in search of a few hundred glasses to take to the Solomon Islands for their free eyewear clinics. We advised Paul and Frances that we had 5000 pairs if they were interested to which they immediately said yes.
Now they are in the middle of their trip through the Solomon islands. They travel from island to island in their sailing boat "Monkey Fist" coordinating with the local chiefs and nurses to arrange their clinics. It is fantastic work and a great adventure. You can read all about their journey in their blog which can be found here.
Some more photos are available in our photo gallery or on their Facebook Page.
[Photo shows Billa learning how to read a thermometer]